Superb sound from the latest Stratosphere!
I have been re-developing and upgrading the Stratosphere turntable over the last 12 months and I am particularly excited about the results. All us enthusiasts get excited over new developments and this is no exception. I believe the original Stratosphere was pretty special as per many good customer comments over the years but the new version MK3 is exceptional. Is has been developed with a new bearing, new power supply, new flywheel and new platter. The results are astonishing. If you would like to upgrade your original Stratosphere it can easily be done. Please call me for details and cost. The first unit I have just completed for a customer was received with overwhelming acknowledgement that the improvement is substantial, more than worth the investment.
PROTOTYPE SALE
I have one complete Stratosphere with all the latest upgrades but a slightly second quality standard of finish available at almost half price. A true High End bargain.  MORE INFORMATION HERE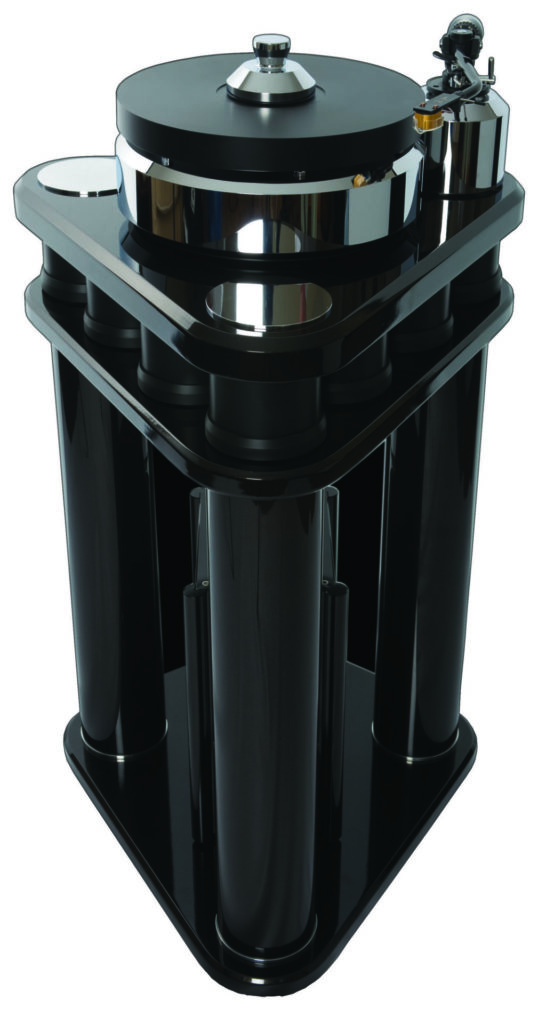 THE STRAT RETURNS
As already mentioned on this web site, the acclaimed Lumley Stratospere turntable has returned with substantial upgrades and performance. The new P/S is of particular interest contribution to a vastly improved accuracy of speed which coupled with a new bearing really takes the performance to a new height. The new version is now available and ready to enhance the performance of your record collection to another level. I also have an upgrade to older Stratosphere turntables bringing them very close to the latest specifications.
LIVELINE MAINS CABLES
Just about the most hyped components in your hi-fi system with innumerable makes, types and performance claims that challenge the sceptics to test their patience.  However, I have worked as noted with Liveline cables for some 15 years and still find their performance easily justifiable when an easy improvement is targeted.  The relatively new Reference series has now graced my system with just that substantial improvement most of us are looking for. However, I had not tried the latest Reference mains cable till recently.  Astonishing is the only adjective necessary.   I have experienced many different cables over the years including some highly rated mains cables with some good effect but now the margin has widened.  On trying just 2 of these mains cables in my system I am astonished how much they have lifted the performance. Greater detail, more black and white, more silence and transparency and just what I had been looking for to take my system to a new level.  It comes at a price, £1325 for a 2m piece, but I am offering a full money refund (less postage) if it doesn't do in your system what it has done in mine and at a special opening price too of £850.  Still a lot of money ?  It sure is but so is your hi-fi system and if your're at this level, it will surely be worth it.  Call me to take advantage of this special trial offer.